The Center for the Women of New York was founded by Ann Juliano Jawin, the author of one of the first books dedicated to women's need for financial independence and equal workplace opportunities. Part of the "Second Wave" of women's liberation in the 1970's, Ann joined the National Organization for Women and became Chair of the Task Force for Education and Employment. As a career guidance specialist, Ann saw the results of inequality in the workforce as it affected all levels of women seeking financial stability and career opportunities.
From our founding in 1987 to today, the Center shows that women working together can be an effective force. We are a voluntary, non-profit organization existing primarily on dues from our members and on the volunteer efforts of business, professional and community women and men. We aim to be a one-stop, walk-in resource center for women.
Currently, we operate out of office and classroom space donated by Queens Borough President Melinda Katz at Queens Borough Hall in Kew Gardens during the renovation of our landmark building at Fort Totten in Bayside, Queens.
The new Center at Fort Totten is designed to be a research and conference center and "living" museum dedicated to recording and aiding women's struggles to achieve full equality. Our Women's Studies Committee will record the history of the women's movement in the areas of economy, legal resources, culture, education, religion, the arts, sports, labor, business, and all policies and practices that affect the lives of women and their families.
The first actions of CWNY shone a spotlight on domestic violence. We helped spearhead the effort in the courts to overcome legal obstacles to providing adequate protection for women who live in crisis situations. Our efforts in this area continue. We are part of the Queens Borough President's Task Force on Sexual Harassment and Domestic Violence. We also partner with other groups working in this vital area to provide services to victims and for educational programs aimed at prevention of these crimes.
Our regular monthly meetings have included programs on economic conditions of women, sex bias in employment, education, women and health, and legislative issues.
Along with our traditional services, we offer a weekly Job Readiness Workshop, career counseling, help line, Legal Assistance Clinic, Money Management Clinic and Support Groups for crisis situations and life issues. To help meet needs for job training, we have offered instruction in computers and other training courses. Our new location will enable us also to resume programs that had to be suspended during the renovation, such as classes in self defense, ESL and GED, and a Walking Club.
Our annual "World of Working Women" conference and Job Fair is co-sponsored by the Women's Bureau of the US Dept. of Labor, area colleges, businesses, governmental agencies and others. Also, we continue to run educational programs in women's health.
See our upcoming events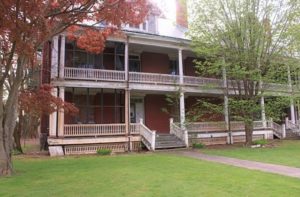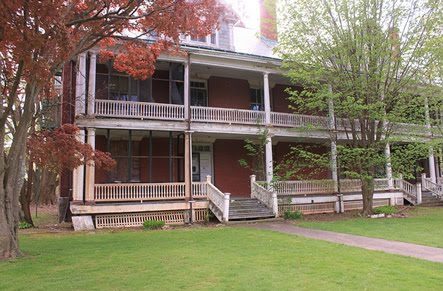 Our new Fort Totten location in Bayside, Queens
We work closely with other organizations that provide social services and educational resources for women. We have a strong link with the colleges and universities in the area. They provide us with interns who then work directly with clients. We collaborated with the Women's Studies Department of Queens College on the "Women and Work" Program, and on initiatives promoted by other local colleges.